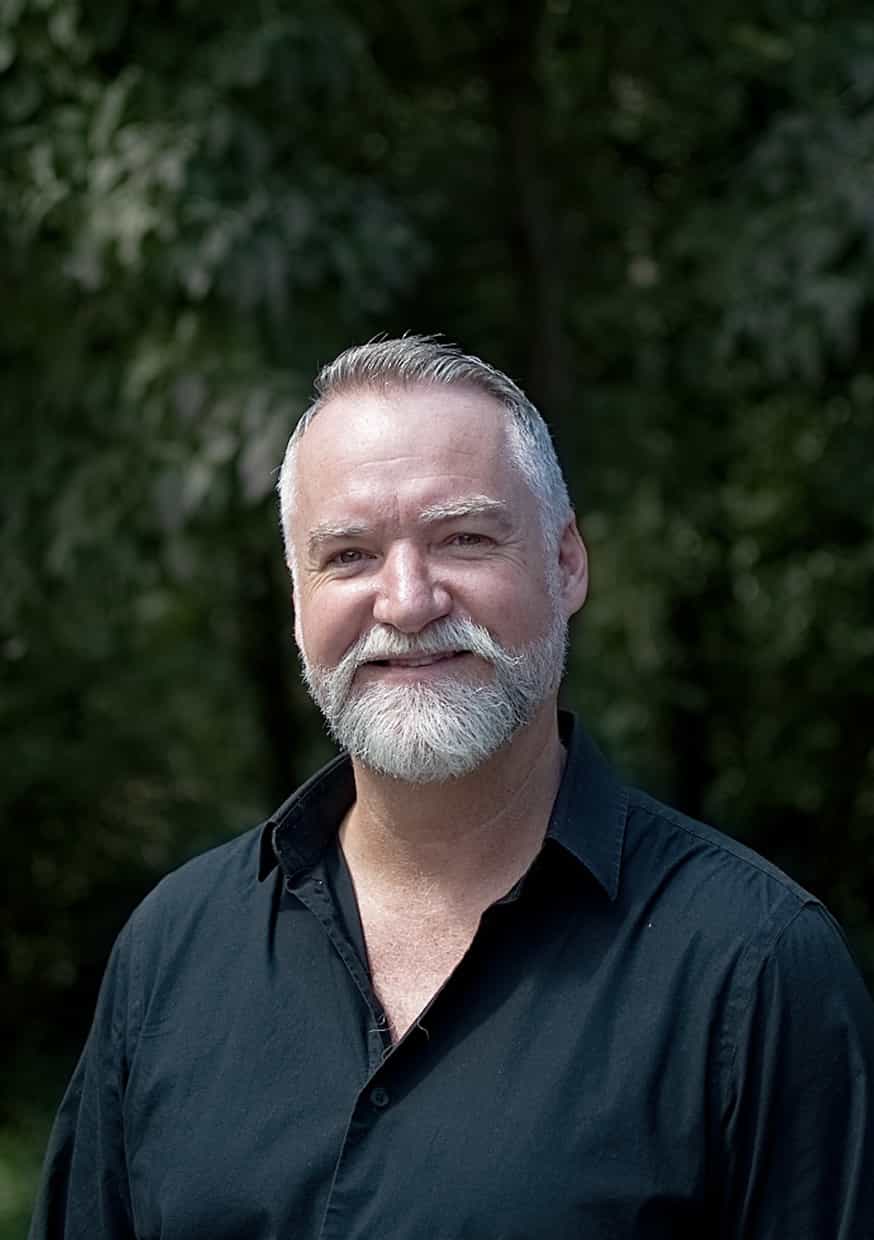 James Whittle M.S., L.Ac. is an acupuncturist and a practitioner of traditional Chinese medicine (TCM). He has studied with master acupuncturists, expert physicians and genuine healers from many medical paths, including the renowned Dr. Viet Dzung Tran and Margaret Fields Kean. Thousands of patients have been treated successfully under his care. He is the founder and owner of the Blue Ridge Clinic in Asheville, North Carolina.
Background: Acupuncture and Chinese Medicine
James has been invited to lecture in China and has visited the country 8 times. He spent 8 months working in Chinese hospitals with some of the most respected doctors in China. He is a graduate of the internship program at The Shanghai University of Traditional Chinese Medicine.
He completed a four year clinical masters degree in traditional Chinese medicine (TCM) and acupuncture at Bastyr University in Seattle, Washington, and is also a graduate of The University of North Carolina at Chapel Hill. He is licensed (#238) to practice acupuncture and Chinese medicine in North Carolina.
The Present: Acupuncture Asheville
James now writes and speaks on many issues related to integrative medicine, acupuncture, natural and complementary modalities of healing. In 2010, James was invited to speak at the Integrative Medicine Conference, put on by Mission Hospital and MAHEC in Asheville North Carolina along with Dr. Andrew Weil, Larry Dossey MD, and other pioneers in integrative medicine. In 2009, James taught hundreds of cancer nurses at the annual Oncology Nursing Society in Seattle about integrating Chinese medicine with cancer care in U.S. hospitals. He specializes in diabetes, weight loss, pain conditions, and women's health including infertility and cancer.
He is currently working on several books, one about matcha green tea titled, The Power of Matcha Green Tea: Ancient Ritual and Modern Superfood. Additionally he is working on combining James Lovelock's Gaia hypothesis with understandings from ancient Chinese medicine in a work titled: The Ecology of Chinese Medicine and the Landscape of the Bodymind.
His articles on traditional Chinese medicine (TCM) and acupuncture have appeared in the Asheville Citizen Times, New Life Journal, Acupuncture Today and other publications. To see his profile on the Acupuncture Today website, click here.
He is now opening up his healing skills to a global clientele by providing online health consultations. If you are not in Asheville, North Carolina and would still like to receive a consultation for your condition from anywhere in the world you can contact James at james@blueridgeclinic.com. Or go here.

Living Qi
James is also an entrepreneur and the founder and owner of Living Qi LLC. Living Qi sources the finest organic matcha green tea in world from small farms in Japan and creates herbal and superfood formulas using as many local ingredients as possible. The mission of Living Qi is maximum sustainability and the promotion of small, local, organic growing methods. Visit www.living-qi.com and www.tcmnutra.com to learn more.
More About James
In 1996, James completed a month long, in residence, yoga teacher training program in Yogaville, Va. He is a certified yoga teacher and meditator with 20 years experience teaching qigong and stress reduction techniques.
He donates money and time to the charitable work of one of the greatest living spiritual teachers and humanitarians of our time:
Mata Amritanandamayi Devi, known simply as Amma, the hugging saint.
He has played music professionally, taught people to fly hang-gliders at Kitty Hawk Kites, led groups to swim with wild dolphins, traveled all over the world and believes in living life as if there were no tomorrow…because tomorrow is only a thought today.
Mission Statement
Through the grace of God the purpose of my life is to serve all that I am blessed to serve by living wonder, integrity, compassion, humor and joy.
Reach James:
Email: james@blueridgeclinic.com
Twitter: www.twitter.com/JamesCWhittle
Facebook: www.facebook.com/jamescwhittle
Youtube: www.youtube.com/JamesCWhittle